About Us
Exceptional Technology. Extraordinary Care.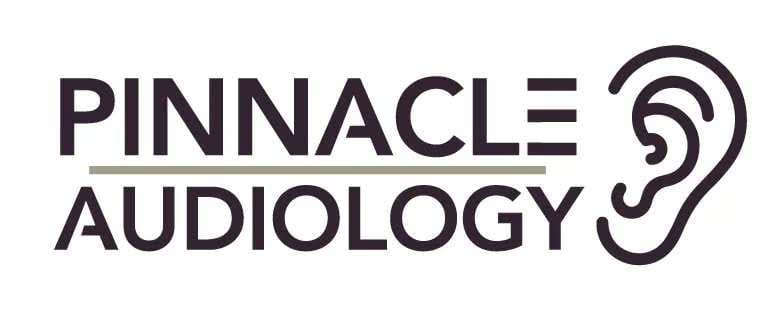 We're Here For You
Rather than trying to appeal to the masses, we prefer to develop long-term, one-on-one relationships.  We provide personal care to each of our patients, stressing prevention, and help them to avoid problems before they occur. That's why our patients return to us regularly.
Pinnacle Audiology is independently owned and operated by audiologist Angela Sieh Ceretto. The clinic has been founded to provide personal high quality expert hearing care that is more affordable, with a fair and transparent unbundled pricing model. 
So what does unbundled pricing mean?  
In a nutshell, unbundled pricing is a pay as you go model. You and/or your insurance pays the provider for the services you need, when you need them. This model is the same model you encounter in primary care medicine, physical therapy, optometry and other health service settings.
How is an unbundled model different from what you will find elsewhere?
The standard model across most of the hearing industry is known as a bundled model. This means that, included or "bundled" into the purchase price of hearing aids, are ALL the costs of testing, fitting, programming, and servicing those devices over a specified period of time, such as 1 year, to 3 years or lifetime, regardless of how many of these service are used by the individual over that time frame.
The cost of the hearing aids are marked up a predetermined percentage to cover future cost of providing services. The advantage of a bundled pricing is simplified pricing. If the individual requires a lot of services those fees have been pre-paid. At the same time, the individual who requires fewer services over the same time frame has paid upfront for services they have not used and have therefore overpaid.  In essence the individuals who require an average number of visits in a year, subsidize those few individuals who require a greater than average number of services. In my opinion, this is unfair! 
An unbundled pricing model aims to address this unfairness. All services involved with proper, expert hearing care have an associated cost based on time required and resources used. Bundling those costs in with the price of the hearing aids, makes it impossible for the individual to identify those costs and see the true value of them. At Pinnacle Audiology, there is no arbitrary markup on hearing aids. Instead a fee is charged for each expert service performed, on every hearing aid regardless of technology level, and itemized separately from the cost of the aids. This way you know exactly what you are paying for at the time the services are rendered. This model allows for a decreased upfront cost and lowered barriers to care. 
Our Staff
We pride ourselves on staying on the cutting edge of hearing healthcare and great patient communication. Each of our staff members is motivated to achieve the best results for our patients in a calming and comfortable setting.
Angela R. Sieh Ceretto, M.A., CCC-A, FAAA Audiologist
Angela is a certified audiologist with twenty years of experience diagnosing and treating hearing loss in South Dakota, Minnesota and Iowa. She received her Bachelor of Science degree in Biology from the University of Sioux Dakota in 1995, and her Master of Arts degree in Audiology from the University of South Dakota in 2001. She is a fellow of the American Academy of Audiology and is certified by the American Speech-Language-Hearing Association.
Read More About Mrs. Sieh Ceretto
Angela has personally been around hearing loss her whole life, having grown up with a father who has significant hearing loss. She grew up watching her father struggle with his hearing, and knows how that struggle impacts both the individual and their entire family. She is passionate about the life changing benefits that high quality hearing health care provides. Angela brings a deeply held belief in compassion, patience and empathy to her work, with the goal that every person is treated like family.
Angela lives near Harrisburg with her husband, Chris, and their two sons, Giovanni and Angelo. In her spare time she enjoys flower gardening, reading and spending time with her best buddy, her dog Penny.
Join Us
Our Office
Welcome to Pinnacle Audiology.  Angela Sieh Ceretto is committed to providing individuals and families with comprehensive, personalized hearing care. We make it our mission to provide you with a different experience in hearing care. Patients who come to our office are often pleasantly surprised by the supportive, positive, comfortable, and relaxing atmosphere in our office.
Better Hearing Starts Here
Your Journey to Better Hearing
Starts with your very first visit to our office.  Our mission is to improve the health of those we serve with a commitment to excellence in all that we do. Our goal is to offer quality care and services that set community standards, exceed patients' expectations and are provided in a caring, convenient, cost-effective and accessible manner.
Get In Touch
We'd love to set up a consultation for you or answer any questions you may have.
6809 S. Minnesota Avenue
Suite 101
Sioux Falls, SD 57108
Hours
8:30 - 5:30 MTW
8:30 - 6:30 TH
8:30 - 4:00 F